October-Safe Sleep (click here for more)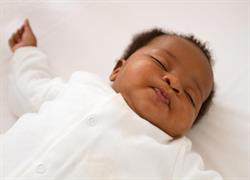 October is (SIDS) or Sudden Infant Death Syndrome awareness month. Sudden infant death syndrome (SIDS) is the unexplained death, usually during sleep, of a seemingly healthy baby less than a year old. A combination of physical and sleep environmental factors can make an infant more vulnerable to SIDS. Although there's no guaranteed way to prevent SIDS, below are just a few tips that can help your baby sleep safely:
 
Place your baby on his or her back for all sleep times—for naps and at night.
Keep soft objects, such as pillows and loose bedding out of your baby's sleep area.
Do not allow smoking around your baby.
Click here to learn more Safe Sleep Tips
Walk and Bike to School Day October 2, 2019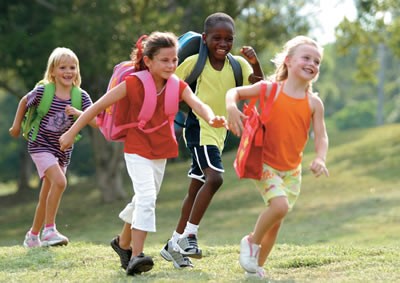 Remember when your grandparents had to walk to school, uphill, in a blizzard, both ways? The National Center for Safe Routes to School has been working for more than two decades to bring that time back — but not so school children can have stories to pass on to their future grand kids. Walk and Bike to School Day on October 2 (first Wednesday in October) is about getting up and moving. And it's not just for kids. Encourage your elected officials to walk and bike, too! The goal of this day is to raise awareness and support for the health, community and environmental benefits of regularly walking or biking to school.

Click here for more walk or bike to school ideas
Fire Prevention Week October 6-12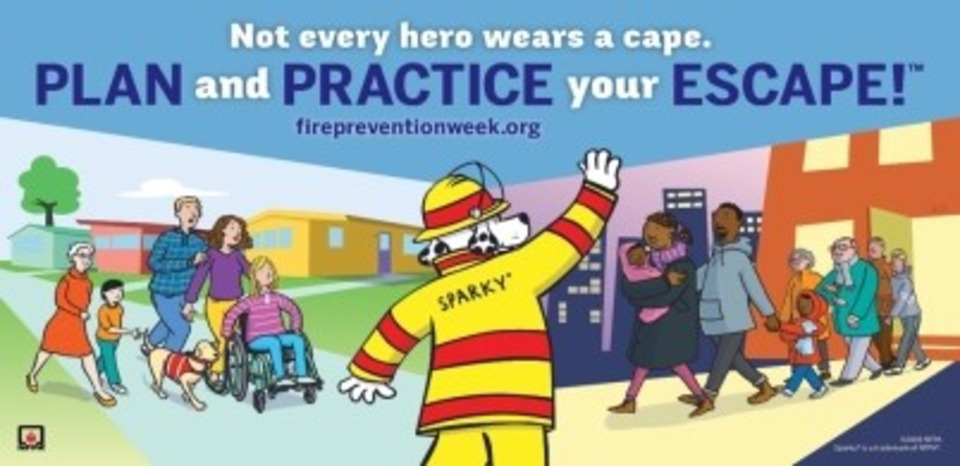 This year's Fire Prevention Week campaign, "Not Every Hero Wears a Cape. Plan and Practice Your Escape!" works to educate everyone about the small but important actions they can take to keep themselves and those around them safe.
Did you know?
In a typical home fire, you may have as little as one to two minutes to escape safely from the time the smoke alarm sounds. Escape planning and practice can help you make the most of the time you have, giving everyone enough time to get out.
Click here to watch a video and learn more

Halloween October 31, 2019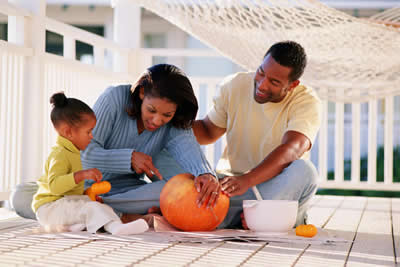 October can be a month full of scary things including Halloween when all of the ghosts and goblins come out to play tricks and gather treats! Below are just a few tips to make sure everyone's day is safe and not so spooky!
Put electronic devices down,keep heads up, and walk, don't run, across the street.
Choose face paint and makeup whenever possible instead of masks, which can obstruct a child's vision.
Have kids carry glow sticks or flashlights to help them see and be seen by drivers.
Click here for Halloween safety tips

Monthly Theme Pages Education & Development Family Resources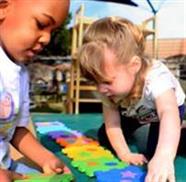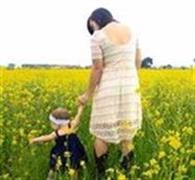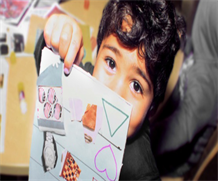 Commission Meetings

First 5 Solano holds regular meetings; please click this link for schedule and agenda details.
Commission Meeting
October 8, 2019-5:30-7:30pm
601 Texas Street, Conference Room B, Fairfield, CA  94533
Agenda
Packet