Services include:

Education/Vocational:

High School 
Offered by the Solano County Office of Education (SCOE)
A program of academic instruction focusing on the use of and integration of Science, Technology, Engineering and Math (STEM) into all content areas.
Tutoring
Tutors work closely with SCOE Teaching Staff to provide a cohesive academic program.
College
Offered by Solano Community College  
Students Overcoming Adversity and Recidivism (SOAR)
SOAR works with formerly/currently incarcerated students.  They provide mentorship and assistance to enroll in college courses and receive further education.
Trades Program
A traineeship and Certificate Program that is a training and development program that provides youth with classroom and hands-on training in the following trades:
carpenter, electrician, mason and plasterer, and plumber and steamfitter.



Evidence Based Programming:

These programs assist youth with making positive changes in their thoughts, feelings, and behaviors. These programs teach and practice self-control, anger/emotion control, social skills, decision making, creative thinking, critical reasoning, and values, allowing them to immediately apply the skills day to day, as well as address the challenges of dealing with addictive behaviors. It allows youth to re-evaluate their interpersonal skills and their relationships with their peers and family members. Programs include:
Thinking for a Change (T4C)
Reasoning and Rehabilitation II (R&R II)
Cognitive Behavioral Training 2.0 (CBT 2.0)
Courage to Change Interactive Journaling Series
Forward Thinking Interactive Journaling Series
Aggression Replacement Training (ART)
Carey Guides



Community Based Organizations:
The Juvenile Detention Facility works with community partners to further assist the youth in addressing other needs/areas in their lives so they can become successful. Programs include:
Restorative Justice
Mentoring
Transition Services with Leaders in Community Alternatives, Inc. (LCA)
Parenting Classes with Positive Parenting Program (Triple P)
Skills to pay the bills
Success for Teens
Hidden Genius
Religious Services


Mental Health Services:
All intakes are assessed for mental health symptoms, such as depression, suicidal ideation and tendencies and crisis intervention is provided as needed by a licensed mental health professional.
On site Student Wellness Specialist who focuses on socio-emotional learning. The goal is to focus on mental, spiritual, and emotional wellness.
Counseling and Support:
All youth are supported by Juvenile Correctional Counselors to help them with their goals and day to day life in the facility by reinforcing skills learned in the programs provided.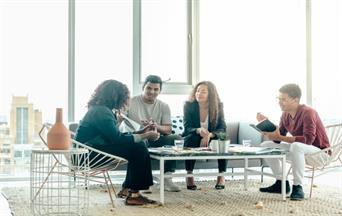 NEW VISITING HOURS
EFFECTIVE DATE: FEBRUARY 19, 2023


VISITING IS A VERY IMPORTANT part of the Juvenile Detention Facility Program. Regular visits help preserve the ties between the youth in detention and his or her family, and vividly demonstrates the interest of the family for the youth and the desire for help.
The youth are assigned to separate housing units or "Pods" and they are allowed visits only when their Pod is scheduled. Here are the VISITING DAYS AND HOURS:
 

POD

 

DAY

 

TIME

CHALLENGE ACADEMY

(visit at Challenge)

Wednesday

Saturday

5:30pm – 6:30 pm

3:30pm – 4:30pm

SEQUOIA

Tuesday

Saturday

7:15pm – 8:15pm

1:00pm – 2:00pm

SYCAMORE

Tuesday

Saturday

5:45pm – 6:45pm

10:00am – 11:00am

R.I.S.E.

Wednesday

Saturday

5:30pm-6:30pm

5:00pm-6:00pm
AUTHORIZED VISITORS are defined as Parents and Legal Guardians, or those approved by the youth's assigned Deputy Probation Officer (DPO). Photo identification is required.  Visitors approved by DPO's must be at least 12 years of age.  All visitors under the age of 18 years old,  must be accompanied by a parent or guardian.
SPECIAL VISITING HOURS
EFFECTIVE DATE: March 23, 2023
 

POD

 

DAY

 

TIME

By Appointment

1ST Thursday of the month.

5:30pm- 6:30pm

 

6:45pm-7:45pm

By Appointment

2nd Thursday of the month.

5:30pm- 6:30pm

 

6:45pm-7:45pm

By Appointment

3rd Thursday of the month.

5:30pm- 6:30pm

 

6:45pm-7:45pm

By Appointment

4TH Thursday of the month.

5:30pm-6:30pm

 

6:45pm-7:45pm

Only two visitors will be approved to enter the visiting area at a time. Approved visitors can split visit. 
Visitors may bring only a photo identification into Cedar Hall.  Please leave everything else in your car or use the lockers provided. We cannot hold your belongings for you.
Visitors are guaranteed 30 minutes to visit within the scheduled visiting time and up to 60 minutes depending on the availability of space. Visitors may visit for all or a portion of the visiting period. The latest a visitor may arrive is 15 minutes prior to the end of the youth's designated visiting time slot. 
Visitors may NOT return to Cedar Hall once you leave, for any reason. Please use the restroom prior to admittance to Cedar Hall for your visit.
"Any person who knowingly brings, sends into, or assists in bringing or sending into the Juvenile Detention Facility a controlled substance (alcohol, drugs or narcotics), a firearm, weapon, or explosives of any kind will be punished by imprisonment in the County Jail for not more than one year or by imprisonment in the State Prison." (W&I Code, Section 875.1)
"All visitors are subject to a walk-through metal detector search before proceeding into the facility beyond the reception area." (Title 15, section 1360).
Questions about a youth's case, his/her court hearing, or plans for the youth after he/she leaves the Juvenile Detention Facility should be directed to the Probation Officer assigned to the case. The Probation Department can be reached at (707)784-7600.
No food or drink is allowed in the main lobby area or in Cedar Hall.
All visitors are expected to follow the above regulations, as well as directions given them by custody staff on duty. Any visitor who does not comply will be asked to leave and future visiting privileges will be withdrawn.
The Juvenile Detention Facility does not accept donations of books or magazines from visitors.
We encourage you to write your child while he/she is here. Remember to include your complete return address. Youth may not receive mail from other jails, prisons, or juvenile halls. Please address mail as follows:
Youth's Name
740 Beck Avenue
Fairfield, CA 94533


For more information, please call us at (707) 784-6570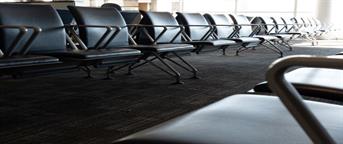 Authorized Visitors/Authorized Special Visitors
Check in with staff in the Lobby.
Show ID card to staff assigned to check ID at receptionist window.
Complete a temperature check. (Must be less than 100.4F)
Walk through the metal detector.
Visitors may be required to wear a medical grade surgical mask, N95 mask, or KN95 mask.
Practice social distancing.
May only take ID into Cedar Hall.
All items on visitor's person must be stored in a locker.
Contact visits will range from 30-60 minutes depending on the availability of space.