Welcome to our Diversity and Equity Efforts page, outlining the specific strategies that Solano BH is implementing to address healthcare disparities locally, including information regarding: the Diversity and Equity Committee and plan, cultural humility trainings, the Interdisciplinary Collaboration and Cultural Transformation Model (ICCTM) Mental Health Services Act (MHSA) Innovation Plan outcomes, and resources available for local unserved marginalized communities.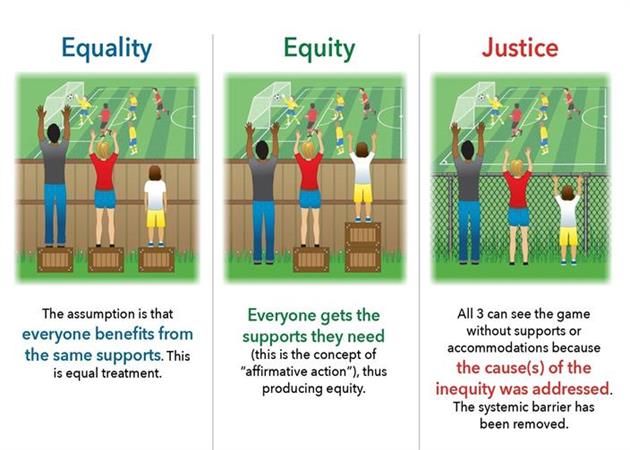 Inclusion Statement
SCBH is committed to equity, diversity, and inclusion. Our services aim to empower all community members throughout their journey towards wellness and recovery. It is also of equal importance for us to improve access to quality care for underserved and under-represented ethnic and minority populations who have been historically marginalized by health care systems. We value the importance of employing staff who possess valuable life experiences and expertise to ensure our workforce is culturally and linguistically responsive and leverages diversity to foster innovation and positive outcomes for the people we serve. 

Land Acknowledgement - Solano County BH
As a county that uses the representation of a Native American in the logo and works towards recognizing the history of genocide and inequity for indigenous people it is important that we are congruent and authentic. The sacrifices of indigenous people on this land can be an invisible hurt and pain that is a reality for Native Americans. We would like to acknowledge the land and the people of the land. We acknowledge the indigenous people of the Suisunes and the Patwin of the Wintun tribes, the Muwekma Ohlone Tribe and the countless other California tribes that traveled this land we stand on utilizing the Carquinez Strait for trade. We would like to acknowledge the displacement and lost lives due to colonization and ongoing disparities, in addition to honoring the ancestral grounds. We honor those that have passed and those that continue to live on.

Map for local information:
https://land.codeforanchorage.org/
https://native-land.ca/

Ethnic Services Coordinator
Eugene is a Licensed Clinical Social Worker originally from Compton, California. He graduated from Tuskegee University in 2011 with a BSA and received his MSW from University of Southern California in 2013. He has earned numerous awards for his advocacy for social justice and was appointed by the Behavioral Health Director to the role of Ethnic Services Coordinator in 2019. He is responsible for leading the Division's culturally and linguistically responsive strategies, collaborating with key stakeholders to carry out objectives and goals outlined in the MHP's annual Diversity & Equity Plan, chairing the monthly Diversity & Equity Committee meetings, and other duties related to reducing disparities for our most vulnerable populations.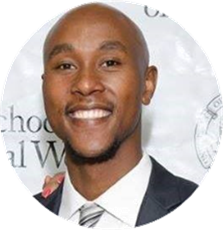 Eugene Durrah, LCSW, Clinical Supervisor
                                            He/Him/His
                    707-784-4931 | [email protected]


Diversity & Equity Plan
SCBH updates its Diversity & Equity Plan annually. Please click here to review the Solano County Diversity & Equity Annual Update for 2022, which provides detailed information about Solano County and detailed strategies intended tp increase both the access to and the provision of mental health services to under-served populations living in Solano County, and to better meet the cultural and linguistic needs of all consumers served.  
To review previous versions of Solano County Cultural Competency Plans click the correlating link:
Solano County Diversity & Equity Annual Update CY 2022 
Solano County Diversity & Equity Plan FY20-21
Solano County Diversity & Equity Plan FY19-20
Solano County Cultural Responsivity Plan FY18-19
Solano County Cultural Competency Plan FY2017/18 Update
Solano County Mental Health Cultural Competency Plan 2010


Diversity & Equity Committee
Committee Mission Statement:
The Diversity and Equity Committee works to ensure community members have timely access to equitable and quality behavioral health care that is responsive to their cultural and linguistic needs.

Committee Meetings:
It is our hope that working alongside consumers, peers, county and contractor staff, and community members and partners we will achieve our goals of producing equitable outcomes for all of the populations we serve.

The committee meets monthly and includes consumers, peers, county and contractor staff, community members and partners who work together to produce equitable outcomes for our system of care. Meetings are open to the public and those interested in advocating for underserved/under-represented populations are encouraged to attend. If you are interested in learning more about the committee, please reach out to Eugene Durrah at [email protected].

Please see the flyer below for more information about committee meetings and how to get involved.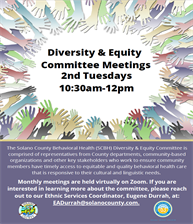 Interdisciplinary Collaboration and Cultural Transformation Model (ICCTM) Innovation Project
Over the last 5 years SCBH has been implementing the Interdisciplinary Collaboration and Cultural Transformation Model (ICCTM), a multi-phased Mental Health Services Act (MHSA) Innovation Project. The ICCTM Project was delivered in partnership between the SCBH, U.C. Davis Center for Reducing Health Disparities (CRHD); three local community-based organizations (CBO): Rio Vista CARE, Fighting Back Partnership, and Solano Pride Center, and most importantly the community in Solano County. The goal of the ICCTM Project was to implement strategies to increase access and utilization of services for County-specific un-served and underserved populations that have historically been shown to have low mental health services utilization rates throughout Solano County: the Latino, Filipino-American, and LGBTQ+ communities.

Through the ICCTM Project, 51 multi-sector partners received a Solano-specific training that incorporated the national Culturally and Linguistically Appropriate Services (CLAS) Standards, findings form a community health assessment conducted by CRHD during the first year of the Project and community engagement practices. These training participants were tasked with developing community-defined quaitly improvement (QI) Action Plans geared to improve access for the three communities of focus. Ultimately ten (10) QI Action Plans were developed by training participants and were focused on various strategies, including workforce development, community outreach, and training.

SCBH is pleased to share with the community The Solano County Interdisciplinary Collaboration and Cultural Transformation Model (ICCTM) Innovation Project: Final Evaluation Report, which summarizes the ICCTM Project, including the outcomes and the progress that has been made over the course of the project. Click here to access a PDF version of the report, or use this link to navigate to an online reader version.

If you are interested in a deeper look at the initial QI Action Plans developed, please review the ICCTM Transition Report for Culturally and Linguistically Appropriate Service (CLAS) Training Action Plans by clicking here. 

If you are interested in the findings from the health assessment CRHD conducted in 2016, please reach out to [email protected]. 

Training Opportunities
During FY 2018/19, providers from SCBH and local, community-based organizations (CBOs) developed an online Vimeo training titled Diversity and Social Justice intended to help provide an introduction to SCBH efforts towards equity and foundational concepts related to equity and social justice. To view the video, click here.

During fiscal years (FY) 2019/20 and 2020/21 SCBH provided various trainings to improve our system of care's use of interpreters to better meet the linguistic needs of the consumers we serve. The Behavioral Health Interpreter Training (BHIT) was provided by staff and consultants from the National Latino Behavioral Health Association. Sessions included a specific training for bilingual direct service providers that also act in the role of interpreter, and sessions for English-speaking reception staff who use interpreters in order to support mental health consumers.

A specialized online training titled Filipino Core Values was developed by the previous SCBH KAAGAPAY Asian-American/Pacific Islander Outreach Coordinator and is available here.
 
Starting in FY 2018/19, SCBH began to implement Promoting Cultural Sensitivity in Clinical Supervision model with trainings provided by Dr. Kenneth Hardy. The implementation of this training was the core component of the Culturally Responsive Supervision QI Action Plan developed through the ICCTM Innovation Project. To date, two cohorts of 46 supervisors and managers from both County and contract agencies have completed this training and continue to receive consultation and coaching from Dr. Hardy. In addition to the trainings and consultation for supervisors and managers, SCBH has funded Dr. Hardy to provide health equity trainings for direct service and reception staff.
Culturally Responsive Strategies for Underserved/Underrepresented Populations
SCBH has compiled various local resources to meet the needs of priority populations in Solano County and information to better understand mental health disparities for marginalized communities. We encourage providers, partners and community members alike to review each of the subpages to learn about what is available here locally and in surrounding counties, and to increase awareness related to inequities and disparities impacting different populations.