Welcome to Solano County Behavioral Health's (SCBH) Diversity and Equity Efforts page. The purpose of this site is to outline for the community the specific strategies the SCBH Mental Health Plan (MHP) is implementing to address healthcare disparities locally, including information regarding: the Diversity and Equity Committee; Cultural Responsivity Plan and Updates; news and highlights of current efforts and/or trainings being implemented; status of current Mental Health Services Act (MHSA) Innovation Plan; and resources available for local unserved marginalized communities.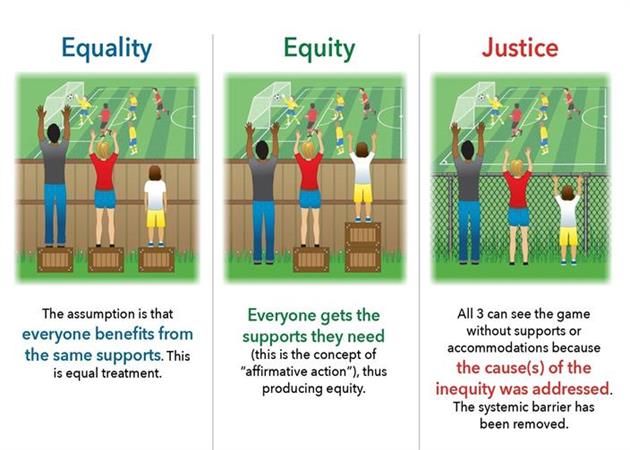 Inclusion Statement
SCBH is committed to equity, diversity, and inclusion. Our services aim to empower all community members throughout their journey towards wellness and recovery. It is also of equal importance for us to improve access to quality care for underserved and under-represented ethnic and minority populations who have been historically marginalized by health care systems. We value the importance of employing staff who possess valuable life experiences and expertise to ensure our workforce is culturally and linguistically responsive and leverages diversity to foster innovation and positive outcomes for the people we serve.


Ethnic Services Coordinator
Eugene is a Licensed Clinical Social Worker originally from Compton, California. He graduated from Tuskegee University in 2011 with a BSW and received his MSW from University of Southern California in 2013. As a young person living in Compton, he worked with city leadership to advocate for social justice and led marches in his hometown to raise awareness of social issues plaguing the community. Eugene was appointed by the Behavioral Health Director to the role of Ethnic Services Coordinator in 2019. He is responsible for leading the Division's culturally and linguistically responsive strategies, collaborating with key stakeholders to carry out objectives and goals outlined in the MHP's annual Cultural Responsivity Plan, chairing the monthly Diversity and Equity Committee meetings, and other duties related to reducing disparities for our most vulnerable populations.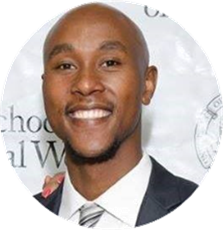 Eugene Durrah, LCSW, Clinical Supervisor
                                            He/Him/His
                    707-784-4931 | [email protected]


Cultural Responsivity Plan
SCBH updates its Diversity & Equity Plan annually. Please click here to review the Solano County Diversity & Equity Plan Calendar Year 2021, which provides detailed information about Solano County and detailed strategies intended tp increase both the access to and the provision of mental health services to under-served populations living in Solano County, and to better meet the cultural and linguistic needs of all consumers served.  
To review previous versions of Solano County Cultural Competency Plans click the correlating link:
Solano County Diversity & Equity Plan CY 2020
Solano County Cultural Responsivity Plan FY19-20
Solano County Cultural Responsivity Plan FY18-19
Solano County Cultural Competency Plan FY2017/18 Update
Solano County Mental Health Cultural Competency Plan 2010


Diversity & Equity Committee
Committee Mission Statement:
The Diversity and Equity Committee works to ensure community members have timely access to equitable and quality behavioral health care that is responsive to their cultural and linguistic needs.

Committee Meetings:
It is our hope that working alongside consumers, peers, county and contractor staff, and community members and partners we will achieve our goals of producing equitable outcomes for all of the populations we serve.

The committee meets monthly and includes consumers, peers, county and contractor staff, community members and partners who work together to produce equitable outcomes for our system of care. Meetings are open to the public and those interested in advocating for underserved/under-represented populations are encouraged to attend. If you are interested in learning more about the committee, please reach out to Eugene Durrah at [email protected].

Please see the flyer below for more information about committee meetings and how to get involved.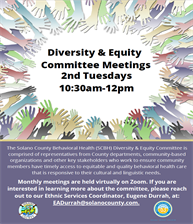 News & Highlights

Recent Strategies & Efforts
In response to the recent murders of Ahmaud Arbery, Breonna Taylor and George Floyd by law enforcement, and the civil unrest that followed highlighting a history of inequity, a collective experience of oppression, and systemic racism impacting the Black/African-American community, SCBH facilitated an open space forum for all Behavioral Health staff in order to provide a safe space to support all staff members and to process the impact of these events.

In addition to the forum, the ESC provided information regarding local disparities for the African American community as well as historical information to assist team members in understanding the historical context of oppression and violence imposed upon the African American community.
Solano County Racial/Ethnicity Disparity Data: The information provided on this page provides insight into our local racial/ethnic inequities that mirror similar disparities we see across the state and country. African Americans are suspended, incarcerated, denied mortgages, experience student homelessness, lack access to healthy food, and are diagnosed with higher rates of asthma in comparison to other groups, to name a few. Please use the link above to learn more.
Tuskegee Experiment: The Infamous Syphilis Study - Known officially as the Tuskegee Study of Untreated Syphilis in the Negro Male, the study began at a time when there was no known treatment for the disease.
Tulsa Race Massacre - During the Tulsa Race Massacre (also known as the Tulsa Race Riot), which occurred over 18 hours on May 31-June 1, 1921, a white mob attacked residents, homes and businesses in the predominately black Greenwood neighborhood of Tulsa, Oklahoma. The event remains one of the worst incidents of racial violence in U.S. history, and one of the least-known: News reports were largely squelched, despite the fact that hundreds of people were killed and thousands left homeless.  
In March 2020, SCBH complied resources and information in response to the COVID-19 pandemic. To view resources, click here. Additionally, the ESC provided information to the system of care regarding the impact of COVID-19 on particular communities.
Training Opportunities
During FY 2018/19, providers from SCBH and local, community-based organizations (CBOs) developed an online Vimeo training titled "Diversity and Social Justice". The video was intended to help provide an introduction to SCBH efforts towards equity and foundational concepts related to equity and social justice. To view the video, click here.

In August of 2019 and again in June of 2020, SCBH provided various trainings to improve our system of care's use of interpreters to better meet the linguistic needs to of the consumers we serve. Sessions included a specific training for bilingual direct service providers that also act in the role of interpreter, three sessions for English-speaking providers who use interpreters, and two sessions for English-speaking reception staff who use interpreters in order to support mental health consumers. To review flyers for upcoming trainings, click here.
Interdisciplinary Collaboration and Cultural Transformation Model (ICCTM) Innovation Project
One of the current MHSA Innovation projecst, Interdisciplinary Collaboration and Cultural Transformation Model (ICCTM), represents a partnership between the County, UC Davis Center for Reducing Health Disparities (CRHD), and three local community-based organizations: Rio Vista CARE, Fighting Back Partnership, and Solano Pride, to implement strategies to increase access and utilization of services for County-specific un-served and underserved populations that have historically been shown to have low mental health service utilization rates throughout Solano County: the Latino, Filipino-American, and LGBTQ communities.

Phase I consisted of UC Davis CRHD conducting a comprehensive health assessment (e.g., focus groups, individual interviews, community forums, etc.) to better understand Solano County's mental health system of care specific to the three target underserved communities. Below are the community Narrative Reports - available in English, Spanish and Tagalog - summarizing feedback obtained in 2016 from the three identified communities during Phase I of the project. It is important to note that since the time these reports were developed, SCBH has implemented many strategies and trainings to address findings and feedback from the three identified communities.  

Phase II of the project consisted of the creation of a region-specific curriculum based on the national Culturally and Linguistically Appropriate Services (CLAS) standards and the local communities' perspective on community-defined strategies to achieve culturally and linguistically appropriate practices. Three training cohorts participated in a comprehensive CLAS training, which included the development of quality improvement (QI) action plans that the County will implement during Phase III of the project. the QI action plans focus on various strategies including workforce development, community outreach and education, and training. Click here to see a brief overview of the ten (10) QI Action Plans, If you are interested in a deeper look, please review the ICCTM Transition Report for Culturally and Linguistically Appropriate Service (CLAS) Training Action Plans by clicking here.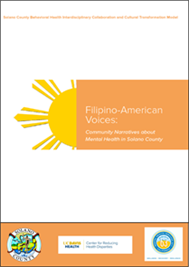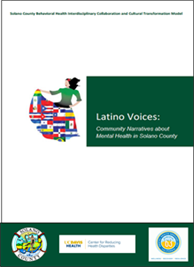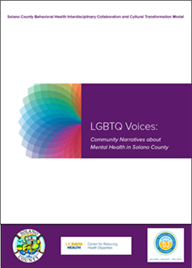 Español                           Español                           Español
    Tagalog                           Tagalog                           Tagalog
  

Culturally Responsive Strategies for Underserved/Underrepresented Populations
SCBH has compiled various local resources to meet the needs of priority populations in Solano County and information to better understand mental health disparities for marginalized communities. WE encourage providers, partners and community members alike to review each of the subpages to learn about what is available here locally and in surrounding counties, and to increase awareness related to inequities and disparities impacting different populations.