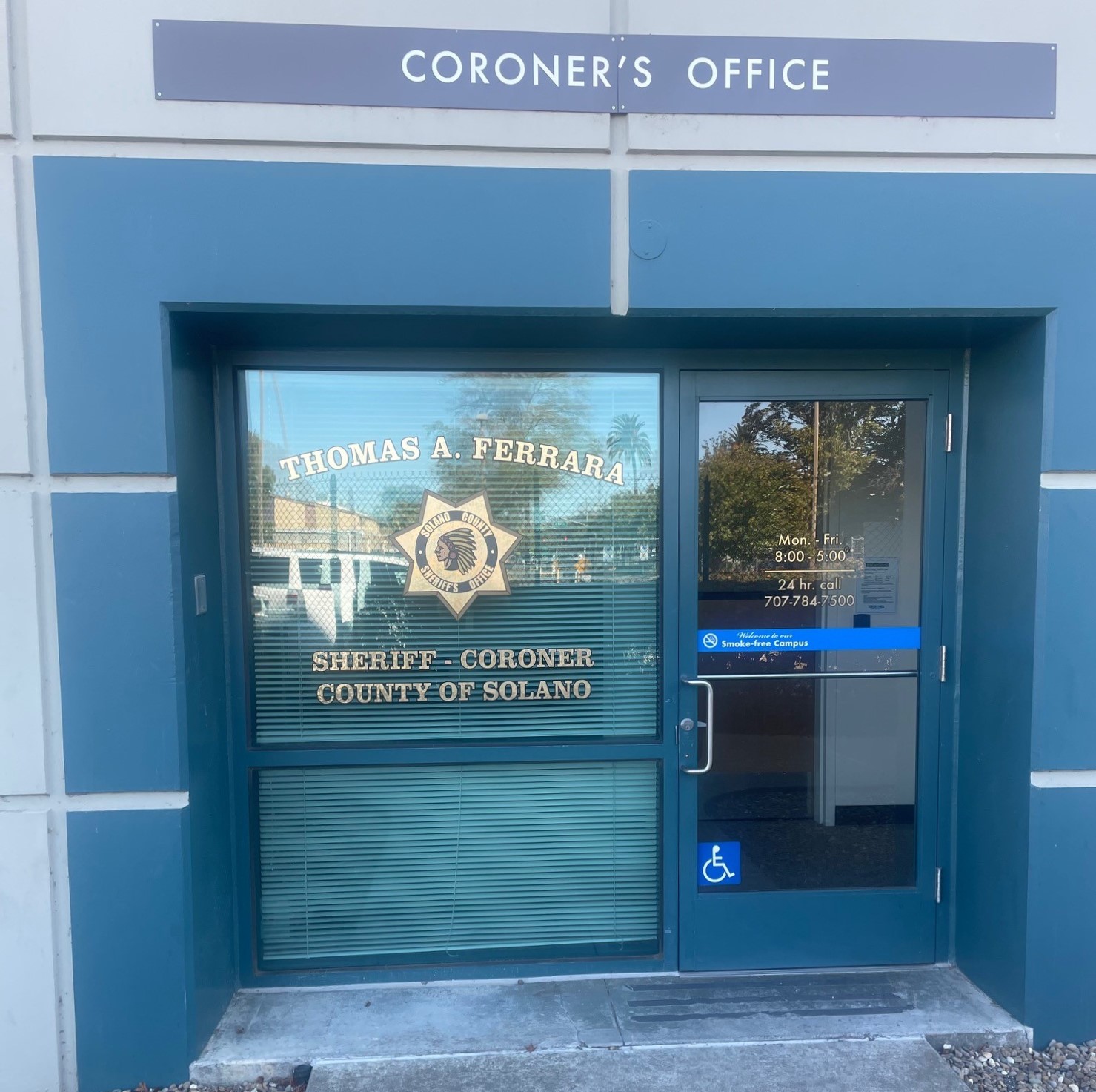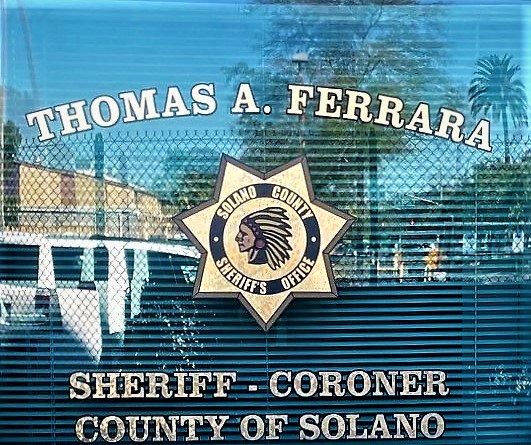 Solano County Coroner's Office
520 Clay Street, Fairfield CA 94533
(707) 784-7500 / (707) 784-7501 Fax
Office Hours Monday – Friday 8:00 am to 5:00 pm
Funeral Home Pickup Monday – Friday 8:00 am to 4:30 pm
Excluding County Holidays
About the Solano County Coroner's Office

The Solano County Coroner's Office provides a critical service to our community. Our Coroner's Office is made up of a team of professionals who are responsible for all death investigations in Solano County regardless of law enforcement jurisdiction. It is the Coroner's duty to inquire into all deaths occurring in the County where the deceased has not been seen or has not been under the care of a licensed physician for 20 days prior to death. We review approximately 1,500 deaths and conducts between 800 and 900 death investigations annually.
The Coroner's Office is a bureau of the Solano County Sheriff. The bureau is currently staffed by one Lieutenant, one Sergeant, four Deputy-Coroners, two contracted Forensic Pathologists, one Forensic Technician, and one Office Assistant. Deputy Coroners are Solano County Sheriff Deputies on a five-year rotation in the Coroner's Office. The Coroner's Office has a number of Pathologists, also known as Medical Examiners, on contract to perform the autopsies.
The Coroner's Office determines the manner and cause of death. This may be accomplished by the pathologist through the review of medical records, conferring with medical staff, conducting medical and forensic examinations, and reviewing toxicology results.
Community Awareness and Participation


The Coroner's Office also takes part in a variety of interagency problem-solving groups that work toward reducing certain types of deaths.  The committees with which the Coroner's Office is involved include the Interagency Child Death Review Team (ICDT), the Domestic Violence Death Review Team (DVDRT), and the SIDS Advisory Board.  The Coroner's Office also works closely with Solano County Health and Social Services by providing statistical data on suicides and accidental drug overdose cases in an effort to reduce these tragic deaths.
The Coroner is responsible for determining three primary things:
Circumstances: What was the happening at the time the person died?  What were the circumstances surrounding the death?
Manner: Was the death Natural, an Accident, Suicide, Homicide, or Pending Investigation?  This is also known as the classification of the death and is noted on the death certificate
Cause: What is the medical reason for the death?  This cause of death will be used on the death certificate.
For more information: Click Here